COMMERCIAL & INDUSTRIAL PVC CURTAINS
Highest quality for all environments
DoorTECH supply and install a full range of commercial PVC Curtain solutions, industrial and workplace environments (For schools and nurseries click here). We have experience in solutions for pedestrian and forklift access. Regardless of the size of the job we offer professional nationwide service.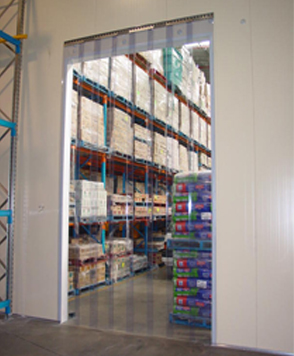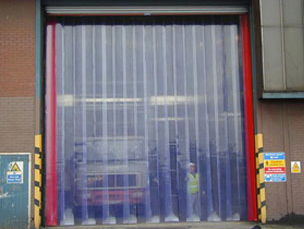 DoorTECH provide high quality and competitively priced PVC curtains for commercial and/or industrial use.  The PVC curtain is a good way of ensuring that your work environment is  a comfortable temperature for all members of staff.
Our PVC strip curtains retain heat, keep out dust and prevent any unwanted pests from gaining access to your environment area whilst reducing noise also. We are able to provide multiple grades of PVC curtains from a standard safety curtain to Polar PVC strip curtains. We also have plenty of aesthetic options for our safety curtains, such as;
Clear
Coloured
Ribbed
Forested
DoorTECH offers a range of hanging systems to accommodate all types traffic passing through PVC curtains. The swivel hinge is our safest option for fork lifts and heavy machinery usage. The swivel hinge safety curtain  ensures that's the strips can't be detached which is an issue on standard  PVC strip curtains.
If you are looking for movable PVC curtain DoorTECH can supply or install a sliding system, so the PVC curtain can be moved out of the way. Maybe you just want a traditional hook on system, we can provide that too!
If you are looking for supply or nationwide installation of PVC strip curtains for commercial/industrial use, please call us on: 0845 838 5906 and we would be more than happy to make your work place more comfortable with our varied range of  PVC curtains.
Solutions for Welding, Refrigeration, Pest Control, Food Preparation, Server Rooms and Clean Rooms
To speak to one of our professional advisors