DOOR FINGER Guards in SCHOOLS AND NURSERIES
Door Safety in Schools and Nurseries
 Health and Safety requires schools to assess the risk of finger traps and if the risk is significant to take appropriate action such as installing door finger guard devices. Increasingly, the issue is being targeted by local authority Health and Safety inspectors who consider it to be 'good practice', if not essential in some environments to have suitable door finger guards.
High risk for young children
Head teachers and nursery proprietors/managers need to ensure that door finger guards are fitted to high risk doors such as entrances, classrooms and toilet doors used by nursery or Key Stage 1 and 2 pupils. Secondary schools and post 16 establishments also need to assess the risks in areas where young children may be present (e.g. reception areas).
It's crucial that schools and nurseries get finger guards right first time. Too often have we come across schools opting for cheaper alternatives only to still have entrapment's occur!
DoorTECH can advise on which doors need to be covered with finger guards and which areas require particular attention due to varying factors such as pupil flow, door usage and opening angles.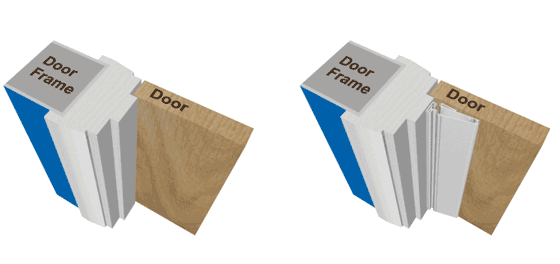 Click to buy now
A selection of schools and nurseries using door finger guards
Goldsworth Primary, Woking

Brockswood Primary, Hemel Hempstead

Goodrich Primary, Ross-On-Wye

Peartree Spring Junior, Stevenage

Little Inspirations Nursery, Cardiff

Bursledon Infant School, Southampton

Ryders Hayes School, Walsall

John Chilton School, Northolt

Happy Days Nursey, Lancashire
To speak to one of our professional advisors