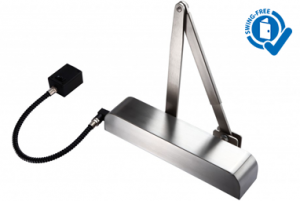 Dual Hold Open and Swing Free door closer
The Exidor door controls range offers high efficiency door closing solutions. Offering standard and slide arm overhead door closers, electromagnetic door closers, floor springs and transom closers, the range is ideal for use where DDA is a consideration and low opening forces are required.  The patented cam and roller mechanism "gears" the action of the door closer to provide to provide the optimum opening and closing forces where they're needed - as the door is near the frame.  The rapidly falling opening force makes the door easier to open, whilst increasing closing force on the closing cycle as the door nears the frame ensures safe, secure closing.
Fully Installed from £225.00 + vat per unit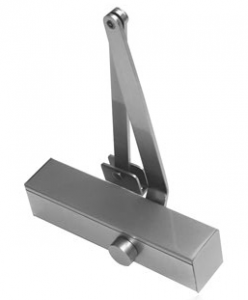 Key Features
Easy conversion from hold open to swing free mode.
Choice of either radius or square cover with matching adjustable arm.
Plug in power loop for ease of fitting.
Bracket Supplied.
OTHER PRODUCTS IN THE RANGE
To speak to one of our professional advisors